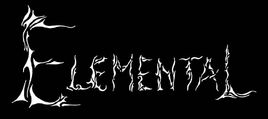 Space-Rock / Psychedelia
Ashford, Kent
1996 to 1998
Band Members
Edit
John Wood (guitar, vocals)
Marc Neudeck (bass, vocals)
Martyn Cheesman (drums, vocals)
Ken Avey (percussion) also played with the band for a couple of gigs.

Honorary Member:
Tad Filip (lights + projections)
Inspired by Whitstable band Crow , larger acts like Ozric Tentacles and Pink Floyd, plus other influences from the realms of Metal and Trance, Elemental's set mainly consisted of effects-laden guitar instrumentals based around half-formed structures. They also included a few cover songs, including Crow's "FE Stomp", Ozric's "Dissolution", Pink Floyd's "Echoes" and "Money", and Primus' "Southbound Pachyderm"
Honorary member Tad added visual effects with his Dreamlight lighting and projections, many of them home-made!
The band initially formed under the name Voodoo Chocolate with Stacey Granger playing saxophone, and this line up played one song (a formative version of "Drift") at a youth talent show in Maidstone. After this, the band slimmed to a three-piece and changed name to Elemental.
After the demise of the band, all 3 members played 2 gigs as Punk covers band F.U.T.A..
Related Bands
Edit

Ken's cousin Phil Avey played guitar in Electric Sex Circus and Unhome .
Recordings
Edit
1996 Rehearsal demo
various unreleased demo/rehearsal tracks exist
Click on (POSTER) for poster/flyer

as Voodoo Chocolate:
??/??/96 - Maidstone, Hazlitt Theatre (1 song)
as Elemental:
26/07/96 - Ashford, Stour Centre Kent Tent (+ Trevor & The Warriors Of Groove)
01/08/96 - Ashford, Festival Centre (+ Dribblebus + Indigoes Blue )
11/10/96 - Canterbury, Penny Theatre (supp. Tracing Arcs )
24/10/96 - Ashford, County Hotel (supp. Phat Numbha , w. Pattern Crysis )
02/11/96 - Lenham, a field (supp. Phat Numbha , w. Rocky Overcoat)
06/12/96 - Ashford, County Hotel (POSTER)
07/03/97 - Ashford, County Hotel (supp. Nine , w. Dribblebus ) (POSTER)
22/03/97 - Folkestone, Bottoms (supp. Nine , w. Einsteifen )
26/04/97 - Folkestone, Harp Club (+ Eschatology )
10/05/97 - Folkestone, Bottoms (+ Pornocop + The Irreverents )
13/06/97 - Folkestone, Harp Club (+ Mind Octopus + Eschatology ) (POSTER)
25/08/97 - Ashford, The Victoria (POSTER)
11/10/97 - Ashford, Newtown, Swan Centre (supp. Mind Octopus , w. Jabba )
The band split after this, then reformed some months later for a final Sunday lunchtime gig at the Victoria in Ashford, but split again halfway through!
Ad blocker interference detected!
Wikia is a free-to-use site that makes money from advertising. We have a modified experience for viewers using ad blockers

Wikia is not accessible if you've made further modifications. Remove the custom ad blocker rule(s) and the page will load as expected.