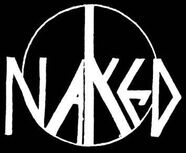 Punk
Sheerness, Kent
early 1979 - Sept 1987
Band Members
Edit
Tony White (vocals)
Chris Counsell (guitar, vocals)
Alan Dann (guitar)
Kevin Nash (bass)
Chris Midgely (bass + vocals)
Paul Morgan (drums)
Kevin Arnold (drums)
Carl Carrick (drums)
Paula (vocals) replaced Tony in early 1987.
Related Bands
Edit
The Commited - Alan
All Flags Burn - Co-founded by Kevin Nash
1979 Demo
1983 Demo
1983 'One Step Forward Towards Reality' 7" (Fish 4)
2007 'One Step Backwards' CD
These are the only gigs for which details are available.
21/03/81 - Herne Bay, Pier Hotel (supp. The Rivals , w. The Commited )
11/11/83 - Isle of Sheppey, Minster, Little Oyster (supp. Subhumans, w. The Commited, Abandoned, Shadow Cabinet)
Ad blocker interference detected!
Wikia is a free-to-use site that makes money from advertising. We have a modified experience for viewers using ad blockers

Wikia is not accessible if you've made further modifications. Remove the custom ad blocker rule(s) and the page will load as expected.